Insider's FIT China revived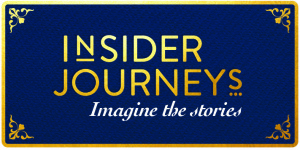 HELLOWORLD Travel has reinstated a range of FIT China products through its wholesale division in response to travel agents who have "continued" to pitch for an Insider Journeys-style of program. The listed travel company wants to tap into the growing number of Australian travellers interested in China's cultural and off-the-beaten path experiences. "Most of our supplier relationships in China remain in place particularly due to Insider Journeys' highly successful Small Group Journeys (SGJs), so we look forward to reengaging with ...
---
The above snippet is the first part of an article sent to subscribers in Travel Daily's issue from 09 May 17
Make a comment...
Established in 1994, Travel Daily is Australia's leading travel industry publication, and is sent as a paid subscription to people across the industry as a PDF newsletter every weekday.
To sign up for a free 14-day trial, click on the button at right.
Click here to see a sample issue of Travel Daily.
Click here for more information on subscriptions.
Alternatively, you can search our site or find other content below.
Recent Travel Daily articles
---
Show Travel Daily items by month: