Etihad reacts to AA move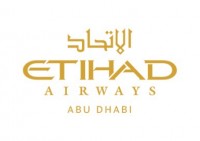 ETIHAD Airways has expressed disappointment with a decision by American Airlines to terminate its codeshare relationship from 25 Mar (TD yesterday). In a statement, the Gulf carrier said it had "enjoyed a mutually beneficial" pact with AA since 2009, providing pax with better flight options to the Middle East, Indian subcontinent and other points "that historically have not been served by US airlines". "We view the decision by American Airlines as being anti-competitive and anti-consumer. "This action will reduce choices for consumers ...
---
The above snippet is the first part of an article sent to subscribers in Travel Daily's issue from 14 Jul 17
Make a comment...
Established in 1994, Travel Daily is Australia's leading travel industry publication, and is sent as a paid subscription to people across the industry as a PDF newsletter every weekday.
To sign up for a free 14-day trial, click on the button at right.
Click here to see a sample issue of Travel Daily.
Click here for more information on subscriptions.
Alternatively, you can search our site or find other content below.
Recent Travel Daily articles
---
Show Travel Daily items by month: