Emirates hit by US bans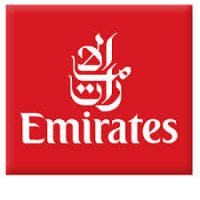 EMIRATES is set to cut flights to the USA as Trump administration travel bans take a toll on air traffic. The Gulf region's largest carrier will reduce capacity on five of its 12 American routes, indicating a significant impact from the immigration policies and laptop bans introduced this year. "The recent actions taken by the US government relating to the issuance of entry visas, heightened security vetting and restrictions on electronic devices in aircraft cabins have had a direct impact on ...
---
The above snippet is the first part of an article sent to subscribers in Travel Daily's issue from 20 Apr 17
Make a comment...
Established in 1994, Travel Daily is Australia's leading travel industry publication, and is sent as a paid subscription to people across the industry as a PDF newsletter every weekday.
To sign up for a free 14-day trial, click on the button at right.
Click here to see a sample issue of Travel Daily.
Click here for more information on subscriptions.
Alternatively, you can search our site or find other content below.
Recent Travel Daily articles
---
Show Travel Daily items by month: