Alliances key for Air NZ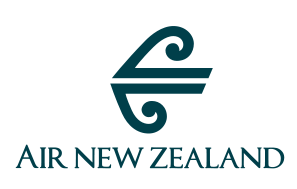 AIR New Zealand's international growth is underpinned by the carrier's strong alliance partnerships, with a presentation to an investor conference today indicating inbound tourism to NZ is expected to continue to fuel the airline's domestic growth. The document, released in conjunction with a bond issue seeking to raise NZ$75,000, gives an overview of the outlook for the carrier which expects "increasing competitive headwinds" to continue. On the international long-haul front Air NZ is facing new services from Chinese and Middle ...
---
The above snippet is the first part of an article sent to subscribers in Travel Daily's issue from 13 Oct 16
Make a comment...
Established in 1994, Travel Daily is Australia's leading travel industry publication, and is sent as a paid subscription to people across the industry as a PDF newsletter every weekday.
To sign up for a free 14-day trial, click on the button at right.
Click here to see a sample issue of Travel Daily.
Click here for more information on subscriptions.
Alternatively, you can search our site or find other content below.
Recent Travel Daily articles
---
Show Travel Daily items by month: