Alan Joyce at Helloworld OMC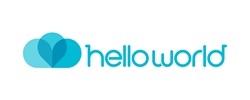 HELLOWORLD overnight confirmed further details of its upcoming Owner-Managers Conference (OMC), with Qantas ceo Alan Joyce announced as a "special guest" at the Gold Coast event's welcome function. The OMC has this year been shifted to 18-20 May, and is being hosted at the Gold Coast Convention and Exhibition Centre (GCCEC), in conjunction with the formerly separate Helloworld for Business Summit. Helloworld chief executive officer Andrew Burnes said the OMC had already seen a strong response from members, with over 160 ...
---
The above snippet is the first part of an article sent to subscribers in Travel Daily's issue from 16 Mar 17
Make a comment...
Established in 1994, Travel Daily is Australia's leading travel industry publication, and is sent as a paid subscription to people across the industry as a PDF newsletter every weekday.
To sign up for a free 14-day trial, click on the button at right.
Click here to see a sample issue of Travel Daily.
Click here for more information on subscriptions.
Alternatively, you can search our site or find other content below.
Recent Travel Daily articles
---
Show Travel Daily items by month: