2009 Ski Issue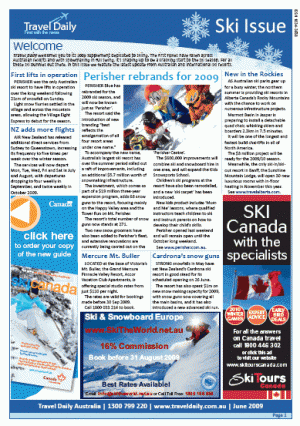 Travel Daily welcomes you to its 2009 supplement dedicated to skiing. The first flakes have fallen across Australian resorts and with snowmaking in full swing, it's shaping up to be a cracking start to the ski season.
For all those ski bunnies out there, in this issue we feature the latest update from Australian and international ski resorts.
Posted: 09 Jun 09
Make a comment...
Travel Daily is Australia's favourite travel industry publication, distributed by email as a paid subscription to people across the industry every weekday since 1994. To sign up for a FREE 14-day trial to Travel Daily click on the button at right.