---
Tue 28 Apr 15

Work 7 Nights on - get the next 7 nights off! Excellent work/life balance in Online Customer Service Late May 2015 start dates This fun, dynamic company is looking for a customer service driven individual to work 7 nights straight Mon-Sun then get the next 7 nights completely off! Hours are 11pm -8am.
---
Tue 28 Apr 15

Monday to Friday only Start early and finish early! Salary $50K Manage post travel communications in a highly reputablebbusiness.
---
Tue 28 Apr 15

Modern waterfront offices close to CBD Excellent hourly rates - contract & permanent roles Monday to Friday - no Saturday work! Excellent opportunity to join this growing company in theinner city, selling worldwide holidays and a variety of travelproducts.
---
Tue 28 Apr 15

Based on Sydney's Northern Beaches Multiple positions available Above average salaries + incentives A new and exciting Cruise Company is hitting the shores of Australia and they are positioned to open their doorsbefore the end of the financial year! Working in these bright, modern and eco-friendly offices you'll avoid the traffic into the CBD and still do what you love! CRUISE!! Call Ben or click here for more details twitter: @inplacejobs www.inplacerecruitment.com.au Call 02 9278 5100 .
---
Mon 27 Apr 15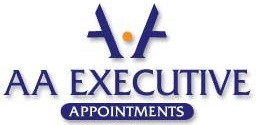 This growing technology company is looking for an experienced Account Manager to manage and develop their rail business.
---
Tue 11 Nov 14
Manage website and phone enquiries, res booking maintenance and virtuoso agents for this specialist.
---
Tue 11 Nov 14
Boutique specialist agency, must have previous cruise sales exp.
---
Tue 11 Nov 14
Join this Global online cruise specialist and sell hundreds of cruise lines worldwide.
---
Thu 02 Oct 14
Make your travel career more relevant by joining the advancing world of travel technology.
---
Thu 02 Oct 14
Our client is searching for a Sales Executive who is passionate about cruising along with the ability to source and secure new business.