---
Tue 08 Aug 17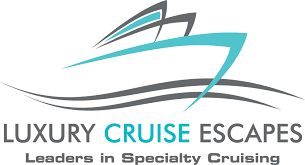 Looking for a change in career prospects for long term work / life balance enhancement as well as greater earning potential.
---
Thu 06 Jul 17

QBT A member of the Helloworld Group Seeking experienced Corporate Site Manager Working in our Canberra locations Australia's best Government clients Participate in a high earning incentive program – your teams productivity drives the outcome Reporting to the National Operations Manager, the Customer Service Manager Canberra is a vital link in our national operation platform.
---
Tue 27 Jun 17

Dynamic team Monday to Friday This is a great opportunity for an experienced Corporate Travel Consultant that is ambitious & wants to grow their career in a large, global business.
---
Mon 03 Apr 17

Singapore Airlines is now accepting applications for two Corporate Sales Executives to join our Canberra team.
---
Wed 08 Mar 17

Best Western Australasia is part of The World's Biggest Hotel Family with hotels, apartments and resorts across Australia, NZ and South Pacific.
---
Wed 30 Nov 16

Sales Manager NSW, ACT, QLD, WA (Sydney based) Malaysia Airlines Sydney Sales division requires the services of an experienced Sales Manager.
---
Fri 18 Nov 16


Canberra, Great Base + Uncapped Comms Ref:4531SF1 All aboard! This leader in the cruise business is looking for a new crew member to join their team.
---
Wed 16 Nov 16

Wholesale Division of Helloworld Opportunities for experienced multi-skilled Wholesale Consultants Working in an after-hours rotation – 10 hour shifts Work from home arrangements (Adelaide, Sydney, Melbourne, Brisbane, Perth) Due to our business expansion and the introduction of an entirely new after-hours offering to the Wholesale arm of Helloworld, fantastic opportunities exist for experienced Travel consultants to fill this newly created team.
---
Wed 16 Nov 16

Are you a Retail Travel Consultant with a true passion for the Cruise sector.
---
Thu 20 Oct 16

Join a team of travel industry professionals in a dynamic and progressive organisation TravelManagers is looking for an enthusiastic and motivated Business Partnership Manager for NSW & ACT.