Let World Journeys entertain you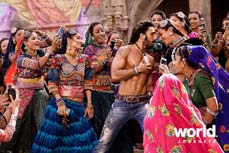 With thanks to World Journeys, we have double-passes to Robbie Williams concerts in Perth, Adelaide, Brisbane, Melbourne and Sydney to give away.
All you need to do is:
Provide a caption for the image shown that highlights just one of World Journeys' amazing portfolio of destinations around the world and
Also, visit World Journey's website to search and tell us the idyllic private island where one might find the likes of Robbie Williams and family on retreat.
Make it creative – make it experiential – make it yours…for inspiration visit www.worldjourneys.com.au
To win the Brisbane and Adelaide tickets*, send your entries to wj@traveldaily.com.au
*Look out next week for the Sydney, Melbourne and Perth tickets
Note: This competition ran in August 2015 and entries have closed.