---
Fri 24 Mar 17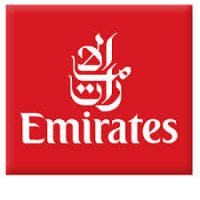 EMIRATES has devised a plan in response to the US laptop bans announced this week, allowing travellers to avoid carrying devices in checked luggage.
---
Fri 24 Mar 17

THE Australian Travel Careers Council has received strong positive feedback from its 2017 Industry Leaders and Educators Engagement Symposium, which was hosted earlier this month at Parliament House, Sydney.
---
Fri 24 Mar 17
QANTAS Group today received a green light from the Australian govt for an allocation of unlimited capacity and frequencies on the China route for a 10 year term.
---
Thu 23 Mar 17

VIRGIN Australia will keep its place at the Tom Bradley International Terminal in Los Angeles after a major airport shake-up planned in May.
---
Thu 23 Mar 17

CATHAY Pacific Airways has questioned the duration of Virgin Australia's proposed alliance with HNA Group between Australia & China, but has openly told the competition watchdog it "does not object" to the joint venture.
---
Thu 23 Mar 17

GLOBAL travel management business ATPI Voyager has announced a new management team for its Australian operations, with Lesley Owen promoted to local managing director.
---
Wed 22 Mar 17
DELTA Air Lines' move from Los Angeles Int'l Airport's Terminals 5 and 6 to Terminals 2 and 3 in May will set off one of the largest terminal moves in the history of commercial aviation.
---
Wed 22 Mar 17

TOURISM Accommodation Australia chief Carol Giuseppi has rebuked a new alliance between low-cost carrier Jetstar & Airbnb, saying the partnership is improper to members of the group.
---
Wed 22 Mar 17

AIR China has challenged the potential Alliance Framework Agreement between HNA Group, Hong Kong Airlines & HK Express and Virgin Australia, warning the ACCC of the "negative impact" on domestic competition the joint venture will cast on foreign airlines operating to Australia.
---
Tue 21 Mar 17
Five return A330-200 flights per week to commence from 5th July 2017.Virgin Australia has just announced its first flights into Greater China, with the launch of non-stop services from Melbourne to Hong Kong.The route announcement follows the draft approval of Virgin Australia's proposed alliance with China's HNA Aviation, Hong Kong Airlines and HK Express, which was given the tick last night by the Australian Competition and Consumer Commission.The pact will allow Virgin Australia customers to connect via HKG to 13 destinations in mainland China, while guests from Hainan Airlines, Hong Kong Airlines, Capital Airlines and Tianjin Airlines will be able to connect onto Virgin's Australian and trans-Tasman network.