Thu 04 Feb 16
THE Queensland Government is welcoming the news that Hong Kong Airlines will change its seasonal flights to Queensland into a year-round service.
---
Thu 04 Feb 16
AIR Vanuatu has deemed Bauerfield Airport runway safe after engaging the Australian Centre for Geomechanics (ACG) to carry out an independent assessment on the troubled strip.
---
Thu 04 Feb 16

SCENIC today revealed what cost will be involved to cruise on its new ocean cruise line when Scenic Eclipse enters service in Europe on 31 Aug 2018.
---
Thu 04 Feb 16

VIRGIN Australia this morning provided a market update on its trading conditions for the three months to 31 Dec, with an Underlying Profit Before Tax of $73 million - a 32.2% improvement on the previous corresponding period.
---
Wed 03 Feb 16

TOURISM Fiji has vowed to not rest on its laurels having achieved a record tally of overseas arrivals in 2015, with the South Pacific destination looking to build on the growth momentum.
---
Wed 03 Feb 16

THE Feb issue of travelBulletin is now on its way to subscribers - and for those with an Apple smartphone or tablet the publication is now also available via a free iTunes app.
---
Wed 03 Feb 16

AGENTS dealing with The Cruise Team can now chat directly to the crew via its LIVE CHAT functionality (TD 30 Nov 15), following a successful pilot period with a test group of cruise focused agencies.
---
Wed 03 Feb 16

NEW Zealand's Ministry of Transport (MOT) has raised suspicion Air New Zealand or Star Alliance partner United Airlines may be considering additional trans Pacific routes.
---
Tue 02 Feb 16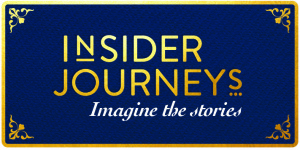 MANAGING director of Insider Journeys says the company's rebranding from Travel Indochina one year ago has been an "ongoing transformation".
---
Tue 02 Feb 16

MALINDO Air, the Malaysian airline which recently debuted non-stop flights from Perth, is stepping up its local presence with the establishment of a reservations centre in Australia.
---