Tue 21 Mar 17
Five return A330-200 flights per week to commence from 5th July 2017.Virgin Australia has just announced its first flights into Greater China, with the launch of non-stop services from Melbourne to Hong Kong.The route announcement follows the draft approval of Virgin Australia's proposed alliance with China's HNA Aviation, Hong Kong Airlines and HK Express, which was given the tick last night by the Australian Competition and Consumer Commission.The pact will allow Virgin Australia customers to connect via HKG to 13 destinations in mainland China, while guests from Hainan Airlines, Hong Kong Airlines, Capital Airlines and Tianjin Airlines will be able to connect onto Virgin's Australian and trans-Tasman network.
---
Tue 21 Mar 17
QUEENSLAND will work to attract more Chinese visitors under a new partnership aimed at securing extra air services.
---
Tue 21 Mar 17
CATHAY Pacific will expand its Airbus A350 services to Australia later this year, introducing the aircraft on daily flights to Perth and a second flight to Melbourne.
---
Tue 21 Mar 17
FIVE weekly services between Melbourne and Hong Kong will be launched by Virgin Australia from early Jul (TD breaking news), providing increased competition to incumbents on the route, Qantas and Cathay Pacific.
---
Tue 21 Mar 17
JETSTAR has followed the lead of parent company Qantas, becoming the first low-cost carrier to form an alliance with Airbnb.
---
Mon 20 Mar 17

THE parent company of British Airways, Iberia, Aer Lingus and Vueling has unveiled its solution to counter competition on long-haul routes from low-cost carriers.
---
Mon 20 Mar 17
QANTAS has partnered with corporate accelerator program Slingshot to launch the Avro Accelerator for start-ups.
---
Mon 20 Mar 17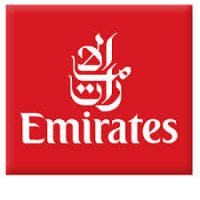 EMIRATES is set to announce an expansion of paid access to its global lounge network, with Gold and Platinum members of its Skywards program able to pay for access for additional travelling companions.
---
Fri 17 Mar 17

MAGELLAN Travel Group wrapped up its Corporate Forum in Sydney last night, with a number of new members taking part in the event.
---
Fri 17 Mar 17

GOOGLE'S vision for travel continues to expand, with yesterday's Destination Australia conference (see p6 of today's Travel Daily) including a presentation on the new Google Trips app by Jason Pellegrino, Google md Australia and NZ.
---