Fri 27 Feb 15

MANTRA Group this morning revealed its figures for the six months to 31 Dec, with total revenue of $253m, up 9.4% on the prior corresponding period.
---
Fri 27 Feb 15

CRUISE Lines International Association chairman Adam Goldstein this morning hailed the Australian travel trade for its huge contribution to the growth of the cruise industry here.
---
Thu 26 Feb 15
Best first-half performance for Qantas since 2010.
---
Thu 26 Feb 15

TOURISM Ireland ceo Niall Gibbons says a recent review of the Australian market showed growth both in visitor numbers and spend, and that return from the organisation's investment is exceeding expectations.
---
Wed 25 Feb 15

AIR New Zealand this morning unveiled a record first half result, with "normalised" pre-tax earnings of NZ$216m for the six months to 31 Dec 2014.
---
Wed 25 Feb 15
Helloworld result "consistent with expectations".
---
Tue 24 Feb 15
Record sales for Flight Centre despite "subdued trading environment".
---
Tue 24 Feb 15
REGIONAL Express has reported a $5.5 million profit for the six months to 31 Dec, a 10% improvement on the previous corresponding period despite passenger revenue remaining flat.
---
Mon 23 Feb 15
Etihad Airways has stated a case for further liberalisation of air access between Abu Dhabi & Australia as part of a submission to a parliamentary enquiry into Australia's trade relationships with Middle Eastern countries.
---
Mon 23 Feb 15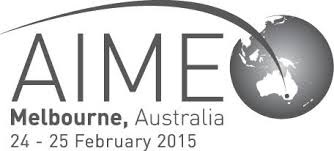 The business events sector has the propensity to be a "leading force for Australia's future prosperity," according to the Business Events Council of Australia (BECA), with the group's chairman Matthew Hingerty today urging the government to work with industry to "leverage the great opportunity before us".
---