Fri 17 Apr 15

TOURISM & Transport Forum chief Margy Osmond has leant support for Qantas' mooted tieup with China Eastern which is currently being evaluated by the competition watchdog.
---
Fri 17 Apr 15
QANTAS will deploy Boeing 737 aircraft between Perth and Singapore when it recommences flights between the cities just over a year after suspending its previous A330 operation on the route (TD breaking news).
---
Fri 17 Apr 15
QF to once again operate year-round international services from WA capital.
---
Thu 16 Apr 15

AIR New Zealand's new Houston route (TD breaking news) will see the carrier finally operate the route first slated five years ago by Continental Airlines (TD 27 May 10), prior to its merger with United Airlines.
---
Thu 16 Apr 15

THE World Travel Agents Associations Alliance has slammed airline fuel surcharges, with the organisation's first board meeting for the year (TD 25 Mar) resolving that "fuel surcharges are no longer acceptable for airlines to levy given the many changes to consumer laws and inclusive pricing legislation that are sweeping the globe".
---
Thu 16 Apr 15
Up to five weekly Auckland-Houston non-stop services from December.
---
Wed 15 Apr 15

CAN you imagine being stuck in the centre of five seats in the middle of a packed A380.
---
Wed 15 Apr 15

ROYAL Caribbean chief Gavin Smith says the deployment of Ovation of the Seas in Australian waters over the 2016/17 summer cruise season (TD breaking news) will be a "game-changer" for the local cruise sector.
---
Wed 15 Apr 15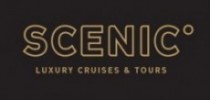 SCENIC Tours today announced that henceforth it will be simply known as Scenic, with the new brand a result of the company's evolution from a domestic coach tour operator to a "luxury global travel company".
---
Wed 15 Apr 15
AOT owners Andrew and Cinzia Burnes now hold just over 10% of Helloworld, after a company they control purchased 31 million shares yesterday at a price of 36c each (TD breaking news).
---