Thu 11 May 17
QANTAS ceo Alan Joyce has backed the potential for private involvement in the development of Western Sydney Airport, saying a non-government builder could offer "a better outcome".
---
Thu 11 May 17
VIRGIN Australia and Alliance Airlines today announced a new agreement which will see Alliance take over a number of regional Queensland routes from VA.
---
Thu 11 May 17
AIR New Zealand's chief exec Christopher Luxon is optimistic the Kiwi carrier can deliver a "pretty awesome result" this financial year.
---
Thu 11 May 17
TOURISM Industry Aotearoa says it will continue to push for a common border between New Zealand and Australia, despite Australia's ongoing hesitation to move forward with the initiative.
---
Wed 10 May 17
TOURISM New Zealand and Air New Zealand have committed to inject a further $10 million each this year into joint marketing ventures aimed at enticing more overseas travellers to the country during shoulder seasons.
---
Wed 10 May 17
QANTAS ceo Alan Joyce yesterday unveiled details of the airline's new operations in Perth, with the WA capital to become the western hub for QF's international services to the United Kingdom "and potentially other European destinations in the future".
---
Wed 10 May 17
INDUSTRY leaders have condemned last night's Federal Budget, warning its cuts to tourism marketing and increased charges will put jobs at risk across the country.
---
Tue 09 May 17

THE head of the European Travel Commission (ETC) has called on member states to unite to maintain visitor growth rates set earlier this year.
---
Tue 09 May 17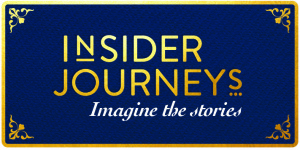 HELLOWORLD Travel has reinstated a range of FIT China products through its wholesale division in response to travel agents who have "continued" to pitch for an Insider Journeys-style of program.
---
Tue 09 May 17
A NEW air services agreement inked between the Australian and Fijian Governments will provide a near 10% increase in passenger capacity between the countries.
---