Wed 01 Jul 15

THE company run by former ceo of the Australian Tourism Data Warehouse Liz Ward, Digital Coaching International (DCI) has become the new operator of the Tourism e-kit, effective today.
---
Wed 01 Jul 15
VIRGIN Australia has added fuel to its argument to sustain its transPacific venture with Delta Air Lines, citing multiple new "competitive developments" which should be considered by the ACCC before handing down its final decision, TD can reveal.
---
Wed 01 Jul 15

THE Australian cruise scene is set for another shake-up with Norwegian Cruise Line to set up a local office from Oct this year (TD breaking news) to represent Norwegian, Regent Seven Seas and Oceania Cruises.
---
Wed 01 Jul 15
New operation to cover Norwegian, Oceania and Regent Seven Seas.
---
Tue 30 Jun 15

SYDNEY Airport this morning confirmed it had concluded negotiations with the Board of Airline Representatives Australia, with a five year pricing agreement which provides certainty for airlines and passengers.
---
Tue 30 Jun 15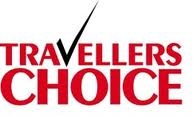 TRAVELLERS Choice has today announced it is the first independent retail network in the country to have 100% of its members ATAS accredited.
---
Mon 29 Jun 15
QANTAS will turn its attention back to growing the market share of Jetstar Japan as its Asian low-cost presence following the regulatory failure last week of Jetstar Hong Kong (TD Fri).
---
Mon 29 Jun 15

IMMIGRATION officers at int'l airports around Australia will walk off the job for two hours from 9am on Wed as part of protected industrial action.
---
Mon 29 Jun 15
THE Canadian Government has issued a Negotiated Request for Proposal (NRFP) for a general sales agency in Australia, Travel Daily can exclusively reveal.
---
Fri 26 Jun 15
QANTAS will extend the ticketing time limit by seven days for all existing international bookings ex Australia made prior to 30 Jun, to allow agents to confirm bookings after the introduction of new tariffs which become effective next week.
---