Fri 21 Nov 14

SCENIC Tours has confirmed the expansion of its river cruise product beyond Europe, with the Australian-owned company to tap into the evolving Indochina cruise market from 2016.
---
Fri 21 Nov 14

SIXTEEN months after its debut, Helloworld Limited is closing in on 1,000 branded, associate and affiliate member travel agencies as its core group under the three retail models in Australia.
---
Thu 20 Nov 14
QANTAS says its proposed tie-up with China Eastern Airlines (TD Tue) will result in "substantial benefits for Australian consumers," by offering shorter journey times, more schedule choice and improved connectivity between Australia and China.
---
Thu 20 Nov 14
VIRGIN Australia is continuing its focus on the corporate market via a new partnership with the national broadcaster, giving passengers access to daily ABC news bulletins on VA's domestic and international networks.
---
Wed 19 Nov 14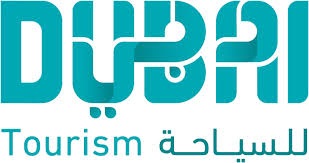 THE Dubai Corporation of Tourism and Commerce Marketing (DCTCM) has confirmed plans to establish a new regional hub office in Sydney which will oversee the agency's operations in the Far East, Japan as well as Australia and New Zealand.
---
Wed 19 Nov 14
VIRGIN Australia boss John Borghetti has told shareholders "conditions are moderating" on the domestic market, while reiterating "it has been a tough period for aviation in Australia".
---
Tue 18 Nov 14
Qantas and China Eastern Airlines yesterday announced a new joint venture which will see them cooperate more extensively on Australia-China flights.
---
Tue 18 Nov 14
Darwin-based travel agent Xana Kamitsis - who is ironically the chair of Crime Stoppers NT, was arrested last week over allegations of fraud related to the Territory's Pensioner Carer and Concession Scheme.
---
Mon 17 Nov 14

FORMER Sabre Pacific ceo Gai Tyrrell has been appointed to the newly created role of Regional Director Australia/NZ for Hawaiian Airlines, TD can reveal.
---
Mon 17 Nov 14

INDEPENDENT Travel Group ceo Tom Manwaring has bold aspirations for the company to become the second biggest travel group in Australia.
---