Fri 19 Dec 14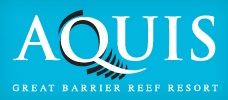 THE Queensland government has granted approval of the Environmental Impact Statement for the proposed $8.15 billion Aquis integrated resort, with the tourism sector saying it will create "significant economic development momentum" for the Cairns region.
---
Fri 19 Dec 14
ETIHAD Airways yesterday took the covers off its first Airbus A380 superjumbo and Boeing 787-900 Dreamliner aircraft, with the new products continuing its quest to be "the best airline in the world".
---
Thu 18 Dec 14
"Subdued trading environment" in Australia hits bottom-line results.
---
Thu 18 Dec 14
QANTAS ceo Alan Joyce has today unveiled the carrier's new First Class Lounge at Los Angeles International Airport.
---
Wed 17 Dec 14

JUST when we thought it was all done and dusted.
---
Wed 17 Dec 14
Jetstar to fly Cairns-Bali, Melbourne-Wellington and reinstating Gold Coast-Perth.
---
Tue 16 Dec 14

Helloworld associate member BYOjet yesterday announced its intention to exit traditional retail stores, with the move following the firm's recent merger with listed Disruptive Investments (TD 24 Sep).
---
Tue 16 Dec 14
Emirates will be the first airline to operate the Airbus A380 into Western Australia, with the carrier this morning revealing it will upgauge one of its three daily flights between Perth and Dubai to a superjumbo operation.
---
Mon 15 Dec 14
Flight Centre is the biggest advertiser in the travel category in Australia, having booked almost $40 million in TV, radio, newspaper, magazine and online advertising in the last year.
---
Mon 15 Dec 14
The departure of the highly respected Simon Hickey and Lyell Strambi from Qantas (TD breaking news Fri) will see a "flatter structure for the broader Qantas Group executive team," according to ceo Alan Joyce.
---