Fri 02 Oct 15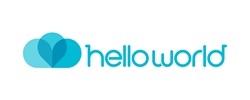 MORE than thirty Helloworld affiliated agencies in New Zealand have resigned from the group in the wake of the company's move to establish the helloworld brand across the Tasman (TD Mon).
---
Fri 02 Oct 15

NORWEGIAN Cruise Line's new Australian office (TD 01 Jul) is part of major international expansion plans for the company, which will boost its capacity by 40% in the coming years.
---
Fri 02 Oct 15
Helloworld confirms 36 members in New Zealand will leave the network.
---
Thu 01 Oct 15

BEST Western yesterday unveiled a major rebrand of the business including a new family of logos and a new overarching "Best Western Hotels & Resorts" name for the company.
---
Thu 01 Oct 15

THE impact of the Mount Raung volcanic ash cloud over Bali and subsequent impact on tourist arrivals in Aug is becoming more apparent, newly released temporary visitor data shows.
---
Thu 01 Oct 15

QATAR Airways has announced it will commence non-stop flights between Doha and Sydney effective 01 Mar 2016.
---
Wed 30 Sep 15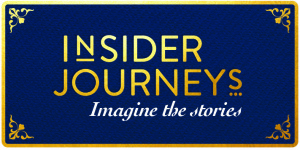 Six months following a global rebrand of its business to Insider Journeys, the 22-yo Aussie firm (formerly Travel Indochina), has reported closer trade ties and an increase in group journey sales.
---
Wed 30 Sep 15
The Qantas Group has signed a "comprehensive agreement" to adopt GE Aviation's Flight Efficiency Services, with the aim of increasing operational flexibility, reducing carbon emissions & lifting fuel efficiency.
---
Wed 30 Sep 15

The ACT Government has announced reforms to taxi legislation which will see ride sharing services like UberX able to operate legally and be part of the regulatory system.
---
Tue 29 Sep 15
FLIGHT Centre's suite of original value-add products promoted under the 'myTime' label will soon be rebranded with a new sell structure and logo.
---