Tue 01 Dec 15
CARLSON Wagonlit Travel (CWT) has blasted the Lufthansa Group which last month flagged plans to enable direct connect solutions with various industry partners, as well as new "exclusive offers" outside of the GDS.
---
Tue 01 Dec 15

DECADES of industry service & expertise in customising holidays is a key ingredient for Helloworld Ltd agents to take the retail battle to its "fierce competitor", Flight Centre, designate ceo Andrew Burnes has commented.
---
Tue 01 Dec 15

ONEWORLD has announced the addition of the Jetstar Asia, Jetstar Japan and Jetstar Pacific networks to its Global Explorer round-the-world fare.
---
Mon 30 Nov 15

SELECT member agencies of the Helloworld Ltd network should consider keeping their office doors open longer, says designate ceo of the group Andrew Burnes.
---
Mon 30 Nov 15

MEMBERS of the Helloworld Ltd business will be offered a chance to become shareholders in the company under an initiative planned by designate ceo.
---
Mon 30 Nov 15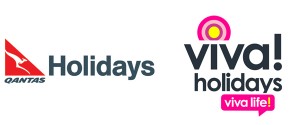 QANTAS Holidays and Viva! Holidays will relaunch & rebrand its booking platform easyway under the new moniker Tango from next year, offering significant system enhancements to travel agents.
---
Mon 30 Nov 15

HELLOWORLD Limited ceo designate Andrew Burnes has flagged member shareholding, longer office hours, better tools, and a possible consolidation of brands as future initiatives under his leadership.
---
Fri 27 Nov 15
Qantas/American Airlines trans-Pacific alliance set for extension.The Australian Competition and Consumer Commission has just issued a draft determination in favour of re-authorising the trans-Pacific alliance between Qantas and American Airlines for a further five years.
---
Fri 27 Nov 15

QANTAS and American Airlines are close to having their trans- Pacific alliance re-authorised by five years, after successfully securing a draft determination in favour of the pact by the ACCC today (TD breaking news).
---
Fri 27 Nov 15

SELECT wholesalers and other travel firms have been forced to re-invoice agents with clients travelling to Fiji as a result of a hike in tourism taxes.
---