Fri 24 Jun 16
TTW communication lines downTravel the World is advising it has experienced a power outage which is affecting phone lines and emails.
---
Fri 24 Jun 16

THE Grace Hotel in Sydney set the scene last night for the Tourism Hospitality and Catering Institute's (THCI) award function which recognises the State's best trainers from a large number of training providers.
---
Fri 24 Jun 16

THE Australian Competition & Consumer Commission has been sought to approve a Joint Venture Framework Agreement between Singapore Airlines & Lufthansa in a bid to better compete with Gulf carriers on the Australia route.
---
Fri 24 Jun 16

AUSTRALIAN traveller's passion for the United States remains steadfast, despite concerns the weaker dollar may affect the decision to travel.
---
Fri 24 Jun 16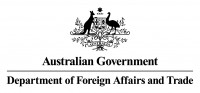 THE Department of Foreign Affairs & Trade is under-fire from the Bali Hotels Association (BHA) relating to "recent hype" surrounding concerns about the Zika virus in Indonesia.
---
Fri 24 Jun 16
Today is your last chance to participate in the 2016 Australian Travel Industry salary and employment survey.The survey, conducted by independent research group Stollznow Research and commissioned by Travel Daily Group, covers employment and salary conditions, job satisfaction, future prospects and experiences with recruitment services.Participants who complete the five-minute survey go in the draw to win one of five Fitbit Charge HRs or one of 50 Event Cinema movie tickets.The survey can be accessed from the following link:http://v9.smpsurveys.com/survey.jsp?KEY_SURVEY=98b69d1c-cf17-4fba-8dc7-098986b5870f&locale=en&UID=The 2016 Salary & Employment Survey is brought to you by Travel Daily, travelBulletin, Cruise Weekly and Business Events News.
---
Thu 23 Jun 16

JUST a few weeks shy of the 2016 Travel Industry Exhibition being staged in both Melbourne (11 & 12 Jul) and Sydney (18 & 19 Jul), seminar programs have been finalised.
---
Thu 23 Jun 16

PLATINUM Travel Corporation has joined forces with Signature Travel Network to provide special privileges for Platinum clients at more than 900 hotels, resorts, lodges and spas.
---
Thu 23 Jun 16

VISITOR numbers to Vanuatu are unlikely to return to Q1 2015 days for another 12 months, the head of the country's tourism office has estimated.
---
Thu 23 Jun 16

FLIGHT Centre has been rated as the only bricks-and-mortar travel retailer in a study of the top 15 travel and tourism websites being used by Australians.
---