Mon 24 Apr 17

EARLIER this month ATEC, together with the South Australian Tourism Commission (SATC) held the annual DiscoverSA event, a showcase of the leading tourism products on offer in South Australia.
---
Mon 24 Apr 17
VILLAGE Roadshow Limited today confirmed that its Theme Parks division continues to be "significantly impacted by the tragedy which occurred at Dreamworld in Oct 2016".
---
Mon 24 Apr 17

SCENIC has packed in "a new opportunity for agents" in its suite of brochures released last week, according to Scenic Eclipse journey designer Louise Hill, with the opening of sales for its Rediscovery Cruises.
---
Mon 24 Apr 17

GLOBAL accommodation wholesaler Hotelbeds Group has announced the purchase of GTA Travel, including subsidiary brands TravelCube (formerly Octopus Travel) and Travel Bound.
---
Fri 21 Apr 17

RESEARCH by Roy Morgan has found an increase in multi- destination holidays by Aussies.
---
Fri 21 Apr 17

VIRGIN Australia yesterday confirmed the introduction of twice weekly non-stop services between Perth and Canberra.
---
Fri 21 Apr 17
LOW-COST scheduled services are set to debut on the key Singapore-London route, with European carrier Norwegian Air to launch direct flights from London Gatwick to Singapore.
---
Thu 20 Apr 17
HOPES for clarity on the future regulation of Airbnb have been dashed in NSW where the State Government has backed away from announcing any decision.
---
Thu 20 Apr 17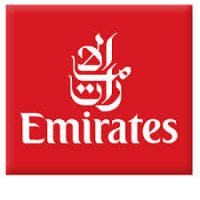 EMIRATES is set to cut flights to the USA as Trump administration travel bans take a toll on air traffic.
---
Thu 20 Apr 17

VIRGIN Australia has today kicked off a three month testing period of its new in-flight wireless internet (TD 31 Mar), with customers who happen to be flying on the specially equipped Boeing 737-800 able to connect at no charge during the trial.
---