Fri 13 Dec 13

Etihad to fly Perth-Abu Dhabi from July 2014.
---
Thu 12 Dec 13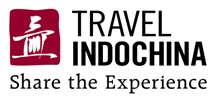 Agents that can prove their value at the enquiry stage in the booking process are over 50% more likely to hook a client from the get-go, new research by Travel Indochina has confirmed.
---
Thu 12 Dec 13

THE Victoria Tourism Industry Council chief Dianne Smith says the state is ready to capitalise on increased visitation from Japan after Jetstar yesterday confirmed it would reintroduce the first nonstop flights between Melbourne & Tokyo in five years.
---
Wed 11 Dec 13
Opponents of the proposed International Convention Centre (ICC) Hotel Sydney have called for the 38-storey tower to be redesigned amid concerns it isn't compatible with the area and will kill million dollar city views.
---
Wed 11 Dec 13

Helloworld offshoot Global Aviation Services has announced it will cease in its role of Global Sales Representative for Asiana Airlines in Australia after reaching a "mutually agreed" decision to discontinue their pact.
---
Tue 10 Dec 13

JETSTAR will relocate three of its A320 aircraft stationed in Darwin to Adelaide as it winds down its operation in the Top End, shedding around 100 staff.
---
Tue 10 Dec 13
Qantas ceo Alan Joyce has addressed misconceptions about the carrier's future, with an opinion piece in today's Australian insisting that all the airline wants is a fair go.
---
Mon 09 Dec 13

Federal Court judge John Logan says that Flight Centre undertook a "concerted pattern of reactive corporate conduct," in response to the threat of the "direct retail offering by airlines of air travel at fares it could not offer to retail customers".
---
Sat 07 Dec 13

Multichannel retailing a key focus for helloworld.
---
Fri 06 Dec 13

Flight Centre cites "errors of law" in price fixing judgement.
---